"We judge ourselves by what we feel capable of doing, while others judge us by what we have already done"
Henry Wadsworth Longfellow.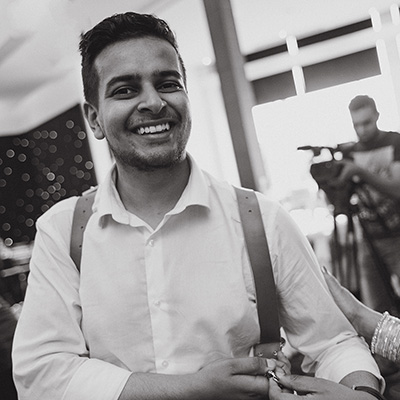 Being Shahed

The shyest boy in school goes on to become a concert DJ, touring with international pop stars to giant crowds. That 'DJ guy' at university goes on becoming the youngest Optometrist trainer in the country. The Optom who spent all of his day in the dark goes on to becoming a free spirited photographer. Believe it? Truth is often stranger than fiction and this is the story of my becoming.

I'm not going to categorise myself and say I am a wedding photographer and here are my accolades to prove it, or that I have a degree in optics and human perception, or an interest in emotional intelligence. Instead I will say I have a history in being a dreamer, believing it's possible to achieve what everyone else calls impossible and finding a way to make it happen.

I'm not entirely sure where I'll be in five years from now or what I'll be doing (really, really hoping it's a crime fighting ninja) but right now if you had a dream about your ideal wedding then tell me, I promise to listen, and together bring this vision to life!
My style

As a photographer it becomes difficult to classify exactly where your style falls into as there are so many in betweens and overlaps!
I would describe my approach as a fine art wedding photographer in Newcastle and Scotland.

I love beautiful, bright, creamy and soft portraits. I look for the best, most flattering, light to place my couples in and process their photographs in an entirely unique way.

I like to remain unobtrusive during their day and document personalities, emotions and moments between families with artistic photojournalism and storytelling. To summarise; I love photographing life, colour and people with authenticity!