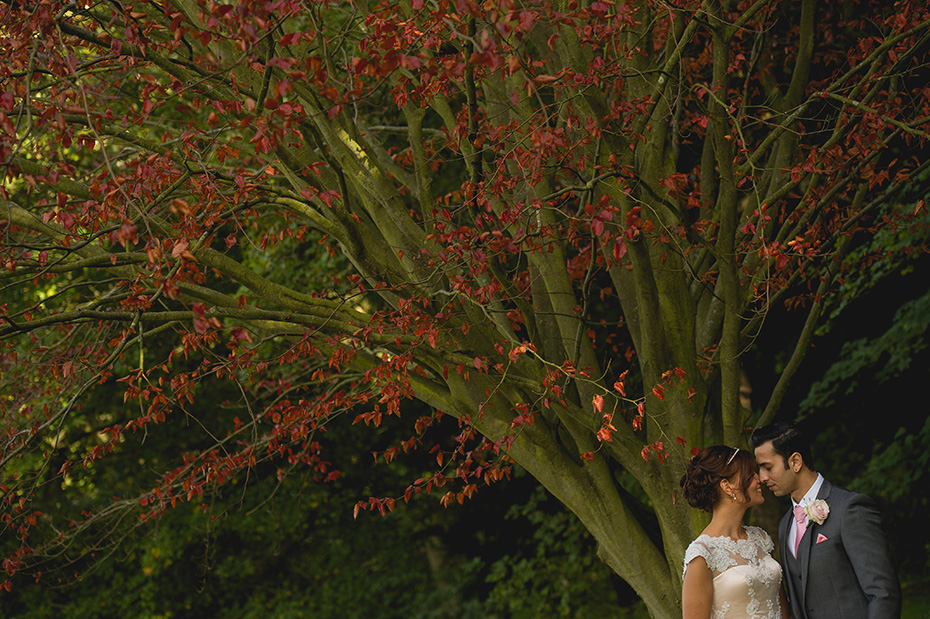 The second part of this gorgeous couples posts (click here for the prewed)- this is Shadiya and Pallav's beautiful Beamish Hall wedding.
This was such a beautiful wedding to photograph- the couple were very particular with who they worked with and had a clear vision for the look they wanted for their wedding day.
The end result was a beautiful feminine fusion of both Indian and Arabic cultures as well as both the bride groom's personalities- there was a lot of vintage themes accompanied by small, sweet details and some absolutely beautiful flowers everywhere which made for a photographers dream! Oh and did I mention Belly dancers?!!!
All week I was anxious if the weather would behave in a week which had a lot of rain spells but as I arrived at Beamish Hall that morning I was so relieved at how beautiful a day it was! So far so good!
As we met up with Shadiya, she & her sister were having their makeup done by the lovely La Belle Vous team, everyone was in great spirits to start so I knew this was turning out to be a special day!
Both the bride and her bridesmaid looked stunning thanks to this team who I look forward to working with again!
Luckily Pallav was also getting ready at Beamish Hall so I was able to run between the couple to photograph them!
Now for some minor history; I've asked Pallav for a few years now if he'd be interested in modelling but he was too shy & declined, so I was pretty happy to be able to show him on his wedding day that he really was a natural!! In fact they both are- I don't think I need to emphasise anymore at how stunning these two are together!!
As with all weddings there was an air of nervous anxiety by the time the proceedings were to start but I knew of a few humourous suprises which were about to follow..
The best man played a classic prank saying he had forgotten & left the wedding rings in the room upstairs but luckily had an assistant bringing it down- he calmly puts on a white glove and a magnificient WHITE OWL flies in with the rings just in time! The couple and guest's reaction was absolutely fantastic!
An additional, unexpected, laugh came about when Shadiya became so tongue tied pronouncing her (very long) name during the vows that she had to pause- I'll put it down to nerves but I couldn't help but join with the laughing at this point!!!
After some very embarrassing speeches the couple took to the dancefloor and you could see how happy they were during their first dance.
As everyone else joined them thereafter the party really kicked in and they all danced the night away!
I am not going to comment on people's dancing skills.. nope, I wont! haha!
This was such a fun, beautiful & polite wedding to photograph! I am glad to have couples such as Shadiya and Pallav as clients but more importantly as friends. Be it in English, Hindi or Arabic- Congrats!
NB: A massive shout out to event management & decor organiser Sandeep Kapoor (Chai Events) and team who were an absolute pleasure to work with. I cannot stress how smooth the day went with everyone being able to communicate with one another, I was able to maximise my time by knowing ahead of any delays in the kitchen etc! Would highly recommend.
Makeup: La Belle Vous
Dress: House of Mooshki
DJs: Devastasian
Table decor: Timeless Tables
Florist: Fleur Couture Floral Design
Event management: Chai Events
Luna the Owl: Wingbearers